The philippine center Strummers
The group consists of multigenerational members who perform at different events and for different audiences.
Our history began over eight years ago
The original members of the Philippine Center Strummers.
From left to right: Elma Racadio, Volette Singson, Gerry Ramos, Jojo Agoncillo Ramos, Letty Cueto, Alice Suaverdez (not pictured - Mareta Prill and Deanna Cruz)
The current members of the Philippine Center Strummers.
The ukulele program first started when Jojo Agoncillo Ramos was the music director of the Munting Tinig Choir. After their previous accompanists were no longer available, she taught the children how to accompany their performances with ukuleles provided by the Philippine Center. While reminiscing about the youth ukulele lessons, Mareta expressed interest in learning and encouraged Jojo to provide lessons to whomever was interested. This proved to be an enjoyable activity. Using the same ukuleles, the adult group started with a handful of eager learners. Encouraged by Dr. Violeta Singson, this small group grew in number. Some of the Munting Tinig members, now teenagers, and their mothers have become part of the group. We also have percussionists and a base player who add joie de vive to the current Philippine Center Strummers. They have been invited to perform at events and provided entertainment at senior residences in Oak Creek and Franklin.
Top row, left to right: Bob Stehr, Carmelita Stehr, Lucy Sloan, Belinda Tenorio 2nd row from top, left to right: John Tickeral, Cecile Saraspe, Gerry Ramos, Ray Ballecer, Emily Ballecer 3rd row from top, left to right: Evalynne Tickeral, Elma Racadio, Volette Singson, Letty Cueto, Alice Suaverdez Front row, left to right: Jojo Agoncillo Ramos, Jenny Quizon, Eliana Quizon, Elijah Cash, May Evangelista (not pictured - Ann Wegner, Vera Wegner, Dan Clark, Deanna Cruz, Mareta Prill, Roselle Rogers, Reggie Pajanustan, Linda Ravelo)
Performance at the Tenorio Foundation Event
March 11, 2023
Crowne Plaza Hotel, in Milwaukee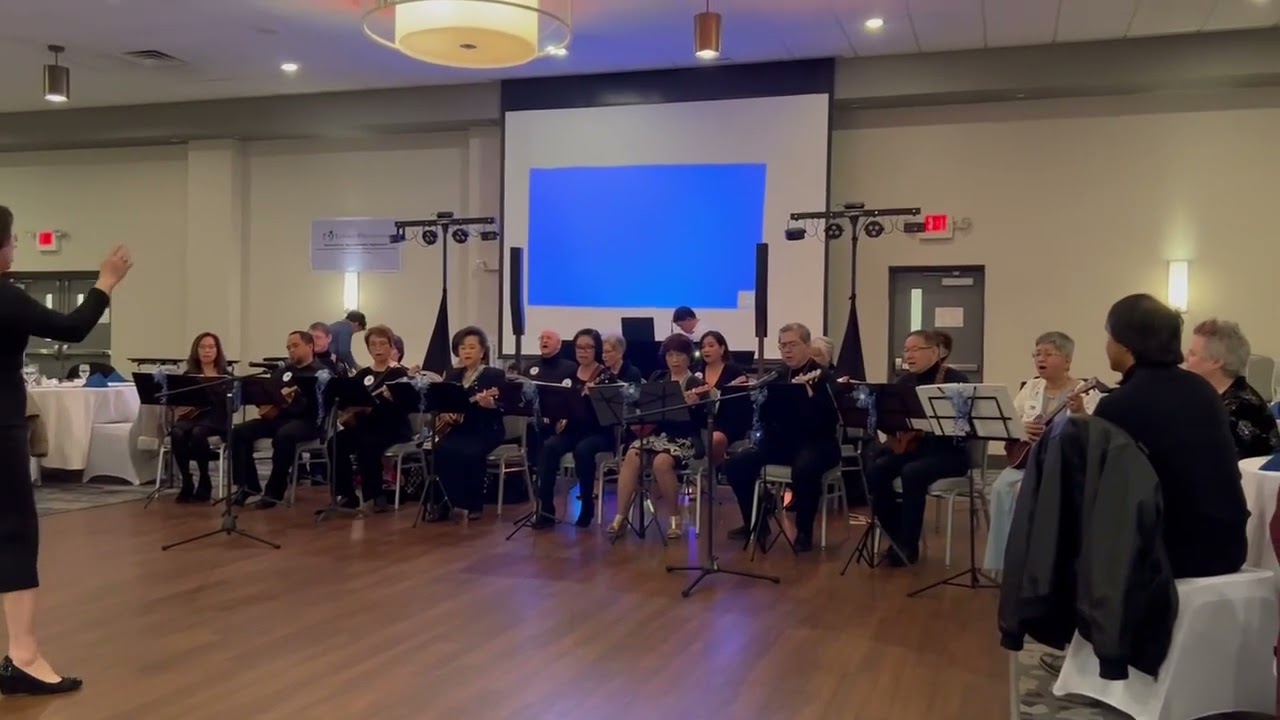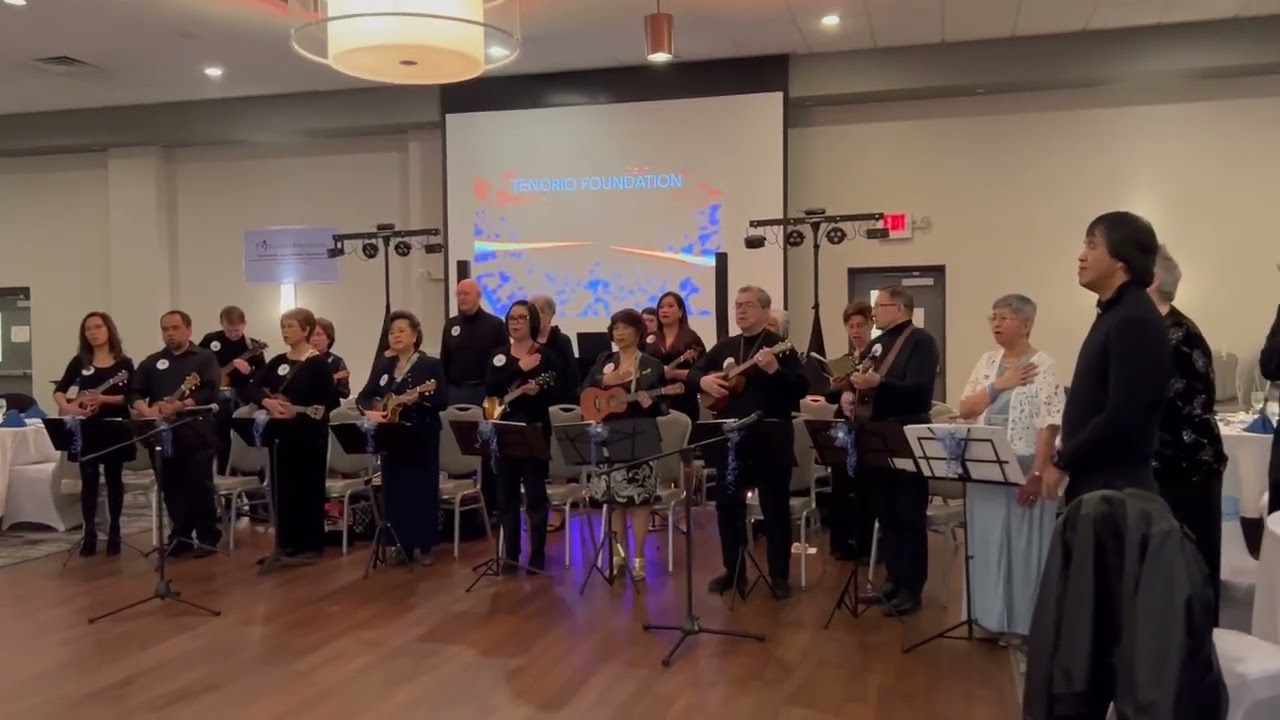 Introduction per Linda Ravelo
Members: *Belinda Tenorio, Ray Ballecer, *Gerry Ramos, *Elma Racadio, Lucy Sloan, *Volette Singson, *Deanna Cruz, Reggie Pajanustan, John Pickerel, Evelyn Pickerel, Carmelita Stehr, Bob Stehr, *Mareta Prill, Cecile Saraspe, Emily Ballecer
Instructor: *Jojo Agoncillo Ramos *denotes charter member
Repertoire:
Amazing Grace
Bayan Ko
Philippine National Anthem
Besame Mucho
When I'm Eighty-Four